Association of Child Life Professionals Conference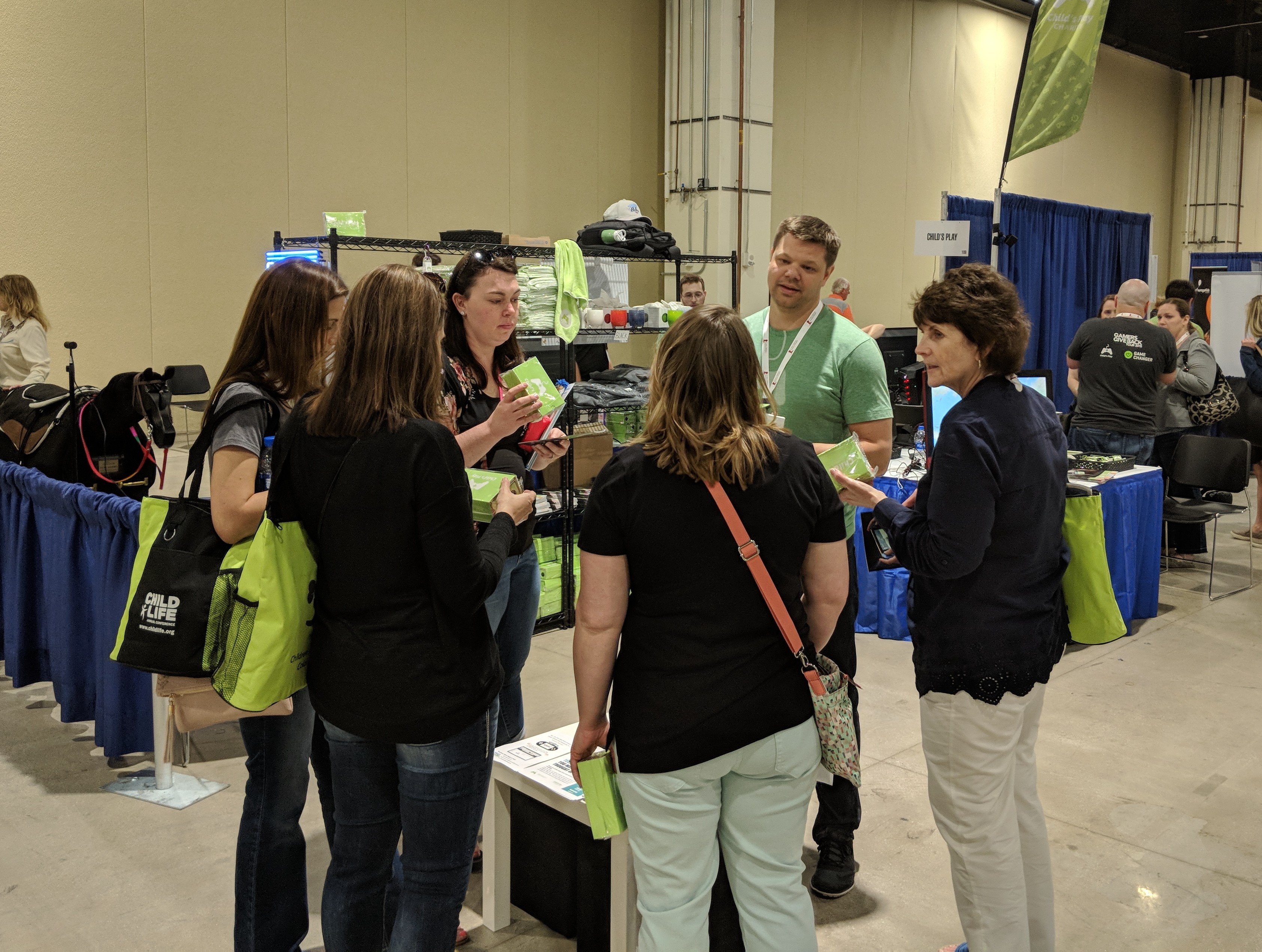 You may have noticed that we're big supporters of Child Life staff here at Child's Play. They have an enormous impact on the quality-of-life for young people in hospitals, and we strive to support them in any way we can.
Earlier this month, we attended the ACLP (Association of Child Life Professionals) Child Life Conference in Washington DC, which gave us a chance to meet and speak with Child Life Professionals from around the world. This provided us with a great opportunity to share our knowledge about therapeutic uses of gaming and technology. Even better, we were able to meet many international Child Life Professionals who were unaware that our programs extend worldwide and were excited to join our network.
Over the three days of the conference, we gave away 115 XBox 360s to 27 organizations. Every single one of those consoles is going to provide solace, entertainment, and relief to a young person soon, and every single one of them was made possible thanks to donors like you.



Naturally, we also had time to play some games! We've spoken often on this blog about how VR can be a wonderful therapeutic tool, but nothing compares to being able to demonstrate this in person. Visitors to our booth were able to engage in lightsaber based dance frivolity with Beat Saber, cause culinary Mayhem in Fruit Ninja VR, and swim underwater with sharks in Shark Cage VR. This was not only a lot of fun, but also gave us the opportunity to explain the impact and potential uses of VR to the people most able to make good use of it.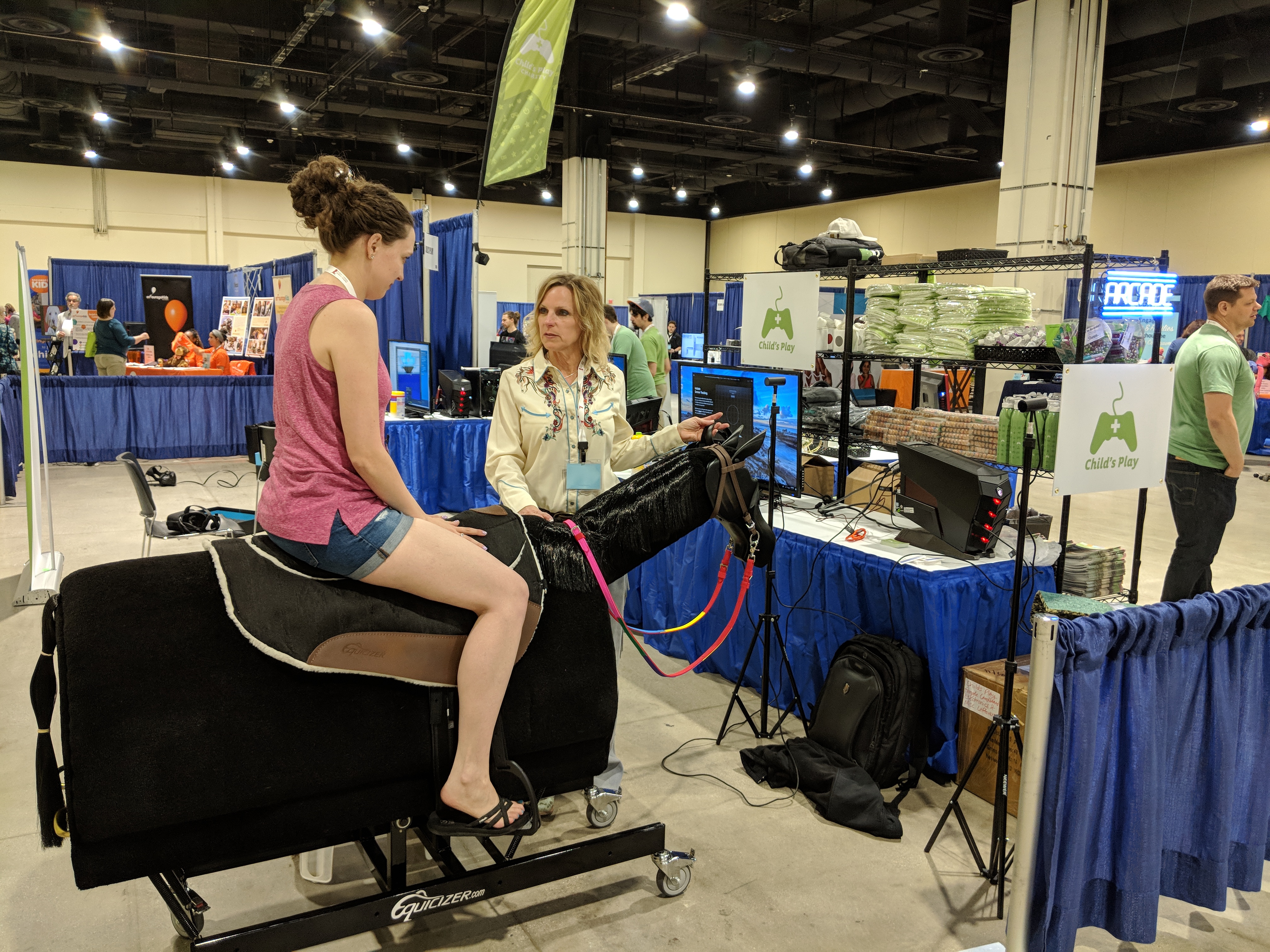 We also hosted Frank Lovato, Jr. from Equisizer and Leanne Chadwick from Therapeutic Riding Inc. They're working together with gamestartschool.org to create On The Trail VR, a game that allows children to experience the therapeutic benefits of horse riding without ever needing to leave the hospital.
The Executive Director of Child's Play, Travis Eriksen, moderated the Technology & Child Life: Visioning the Future panel with GameChanger Charity & ZOTT. The panel helped to illustrate and explain the many different technologies available to help support patients. With applications ranging from education, entertainment, socialization, and pain management, the field can seem overwhelming. This panel gave attendees vital tools to help them analyze current bodies of research and understand the implications that these technologies can have on the well being of patients. Technology is going to provide huge benefits to the Child Life profession in coming years, and this panel invited its attendees to help envision that future.



Attendees had an awesome time trying out ZOTT's #VR tech innovation which is revolutionizing the pediatric experience at #ChildLife2018! #ChildLife pic.twitter.com/Bce91HI0rk

— ACLP (@AssocChildLife) May 5, 2018
We teamed up with Game Changer Charity as part of our Gamers Give Back tour to provide a shuttle service for all the Child Life professionals in attendance, letting them see the sights of the National Mall as a thank you for all the work they do to improve the lives of their patients.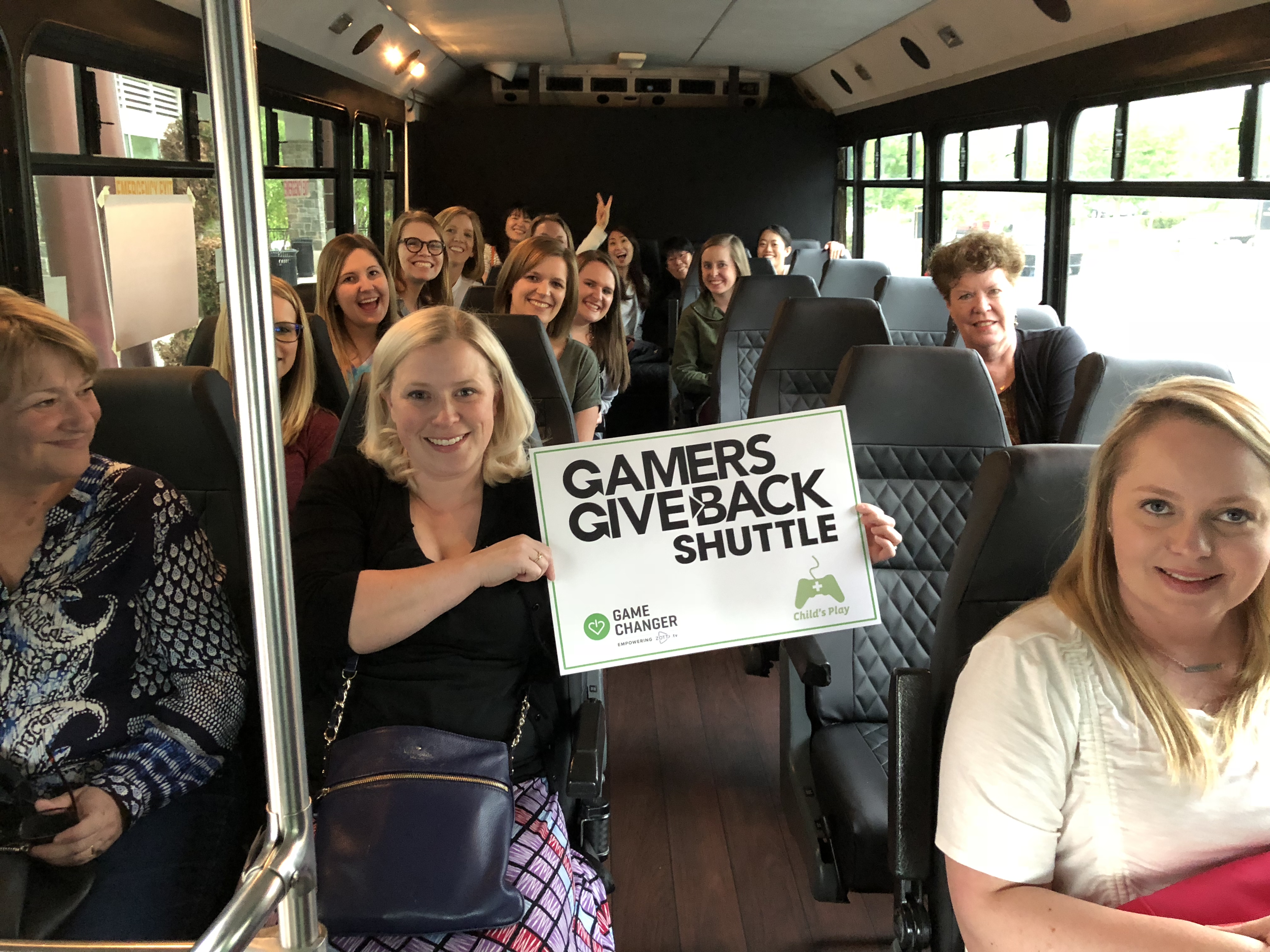 Thanks to everyone who stopped by our booth! We're missing DC already and can't wait to see you all again next year and share all the developments in therapeutic tech that the intervening months bring. Special thanks, of course, go to our donors, who make our mission possible and give Child Life staff across the world the new tools and knowledge that they need to improve the lives of the children in their care.
If you'd like to donate to Child's Play, you can set up a one-time or recurring donation here!