Corporate Sponsor Spotlight: Hi-Rez
It is hard to believe it has been 4 years since Hi-Rez first reached out to us to offer support. Hi-Rez has supported Child's Play since 2015. This collaboration started as an effort to celebrate Universal Children's Day. The Hi-Rez player community welcomed the opportunity to support Child's Play through the purchase of a holiday chest in SMITE that included a Child's Play Scylla skin. This first event raised $224,000 in donations! Hi-Rez developers have continued the yearly tradition and expanded the promotion to include Paladins in 2018. This resulted in sending a massive check in April of 2019 for $419,446 which helped Hi-Rez Studios and its player communities to surpass a cumulative million dollar donation milestone for Child's Play.
"We love that our fans stand by Child's Play's mission of helping kids feel better by playing games," said Stew Chisam, CEO of Hi-Rez Studios. "Philanthropy is an important part of Hi-Rez's identity and we're so lucky to have players that support doing good in the world with an awesome partner like Child's Play. To know we helped fund a gaming and technology specialist position for our local Child's Play Hospital, Children's Healthcare of Atlanta brings this even closer to home".
Below are some images of the latest in-game items that were available to players for donations during the last fundraising event.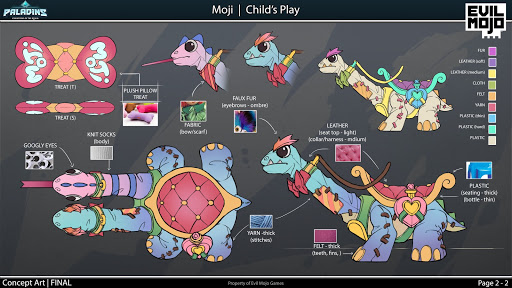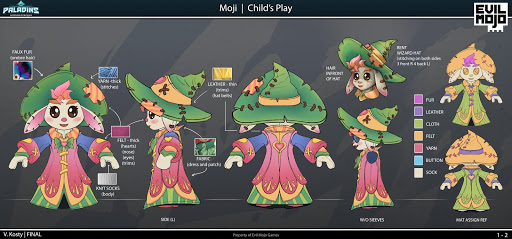 Without the support of the community Child's Play could not continue our mission of helping children's hospitals receive the tools that are needed for therapeutic play. We are very thankful for the support we receive from Hi-Rez, and other companies and donors, who help us achieve our mission.
Play Games, Feel Better.