Community Fundraiser Stream Spotlight: Squirrels for Charity
Did you know that Child's Play receives most of its funding from the gamer community? Last year, streamers raised over 1.6 million dollars for Child's Play. These funds help us with our mission of bringing games, toys, and other equipment to children's facilities
around the world
.
Recently, streamer TexCubSF put together a charity stream team which raised over $12,000 over the course of 7 days. To give an idea of the impact of $12,000, here are some examples:
3 KindVR headsets
4 AppliedVR headsets
6 FullyLoaded Playstation 4 systems
4 Go-Karts from Gamers Outreach
37 iPads
We wanted to share Tex's story of how he started streaming, why he streams for charity, and what Play Games, Feel Better™ means to him.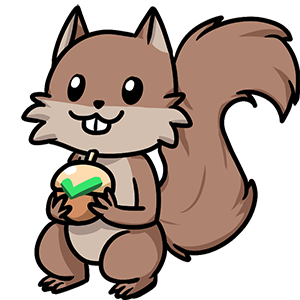 Twitch Handle:
It's TexCubSF, I prefer to go by Tex.
Tell us a little about yourself:
I'm an IT manager for a local childcare related nonprofit. I've been in a relationship for almost 20 years and I've been gaming for more years than I care to count.
How long have you been streaming?
I started streaming February of 2016 and became a partner with Twitch in August of 2017.
What inspired you to start fundraising for Child's Play?
A couple of things. When I started streaming the plan was to raise money for where I work. This was one of the reasons I started streaming. But when someone pointed out the dangers of people knowing where I work that quickly changed. I heard about Child's Play Charity through KurtJMac's youtube series Far Land or Bust so Child's Play was the second option. I loved everything I heard about Child's Play Charity.

How was the experience for you, what drove you to continue fundraising for us?
The first fundraiser I did was only for $250 over a week. I was nervous. I wasn't sure how it would go. But I had the links and read up on Child's Play and didn't really do much planning other than that. The missions that Child's Play has and the work they do really seemed to resonate with people and we ended up raising more than the goal. I don't remember what the total was at the end.
How has it grown from year to year, have things gotten easier?
It was a little rocky at first. I think because I was aiming for a drive every 3 months, and people were getting burned out. So with a little trial and error settled on every 6 Months. The first few were for $250-500, then I checked with Twitch about getting front page for the charity drive, it got approved, and the goal shot up to $1500 to $2500. The last drive I set the initial goal at $4000 and had to change it to $12000 because we kept hitting the goal. I have a few more streamers that would like to have been involved, so I hope the next one will be even bigger.
How long have you been fundraising for Child's Play? What is your grand total?
I started about 6 months after I started streaming. So I think around two and a half years? And the total raised personally is around $18k. Counting what we raised as a group with the last drive about close to $22k.
What is the impact of a charity stream on your viewer community?
I think it's really raised their awareness of something they've never thought about. How isolating and boring a hospital can be for kids. I think it's brought our community closer together especially after finding out that a member of our community benefited directly from the work Child's Play has done. I still tear up when I remember them coming in and donating and letting us know how you helped when their kid was in the hospital :)
What are some of your favorite games to play during your charity streams?
I play both Minecraft and 7 Days to Die and they both work well for charity drives. Minecraft works a little better for me because you can give in-game reward for donations. But with both games, you have time to interact with chat and discuss the charity.
How did you inspire others to help you and form your charity stream team?
Twitch is an amazing place! Almost all the streamers I know had done or want to do charity streams. I've probably helped 8 or 10 different streams do their first charity drive :)
Who are the other streamers who have been a part of your team?
This is the team so far:
https://www.twitch.tv/dragoness_ @Dragoness_669,
https://www.twitch.tv/jester1147 @jester1147,
https://www.twitch.tv/Braelynnx @Braelynnx,
https://www.twitch.tv/xobias @XobiasTwitch,
https://www.twitch.tv/tatoress @taytatoress,
https://www.twitch.tv/BiffMcSkylark @BiffMcSkylark,
https://www.twitch.tv/DatFailGamur @DatFailGamur,
https://www.twitch.tv/Swayjedi @Swayjedi,
https://www.twitch.tv/ibhoe @ibho_ibhoe,
https://www.twitch.tv/grimli @grimliTV,
https://www.twitch.tv/kingatlaslive @KingAtlasMedia,
https://www.twitch.tv/Dexters1066 @Dexters1066,
https://www.twitch.tv/evilspacebunny @evilspacebunny,
https://www.twitch.tv/monkeymangam @TMGtheminigamer
How much have your team streams raised for Child's Play?
This last drive was our first as a team and we raised $12,883. I think with the team we have and with some of the others who want to get involved, we can set and hit a goal on $20k.
What advice do you have for other streamers who have been thinking about starting a fundraising event for Child's Play but haven't done so yet?
Just do it! Ask questions so you know what you can and can't do, but just do it! Once you get through the initial fear it's a fun ride :)
What does "Play Games, Feel Better." mean to you?
I have problems with minor depression and gaming and my cat have always helped. Gaming, and especially streaming, helps me take a step back and get outside myself. It helps break the self-defeating thought cycle. I don't forget about things, but I can think about them without getting worked up. I may start out feeling bad but I almost always feel better within the first hour. Or two if things are really bad.
Without streamers like Tex and the team he assembled, we would be further from our goal of helping children's facilities bring games to the kids that are there. We want games to be accessible to every child who is stuck in a hospital, or other children's facility. We want them to be able to play games and to feel better.