2018 marks the 15th year that Child's Play has been in existence. In November of 2003, Gabe put up a post on Penny Arcade's front page calling the gaming community to come together and support Seattle Children's Hospital by creating an Amazon Wishlist with the goal to "give the newspapers a different kind of story to write about gamers."
Over these past 15 years, Child's Play has done just that. We've grown to include over 140 partner hospitals worldwide, we have expanded our reach to help over 100 domestic violence shelters in the United States, and countless more facilities and other nonprofits through our grant program.
Just this morning, we heard from a Child Life Specialist at the University of Illinois Hospital: "I have had amazing success on pediatrics so far. The MRI VR paired with my child life preparation spiel got a 5 year old through an MRI without sedation yesterday!"
Performing this procedure without using sedation/general anesthesia is a huge win and something that would simply not be possible were it not for the support of the amazing and caring community that allows Child's Play to deliver these gifts.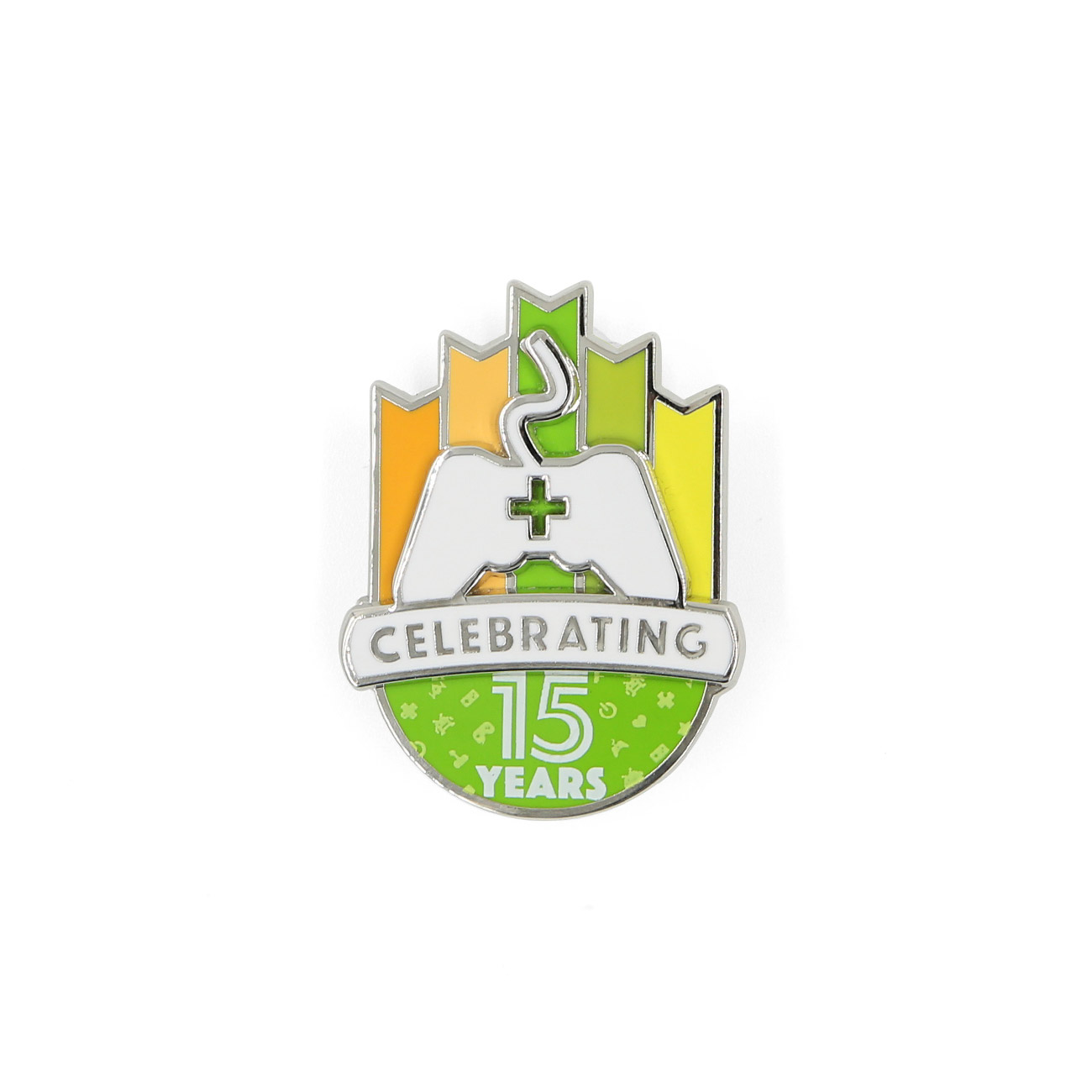 To celebrate this milestone year we're offering a beautiful new pin available, with all profits supporting the great work that we do with your help. You can buy it on our online store here or come and see us at the Child's Play booth at any PAX event.