Community Fundraiser Stream Spotlight: Charity Hammer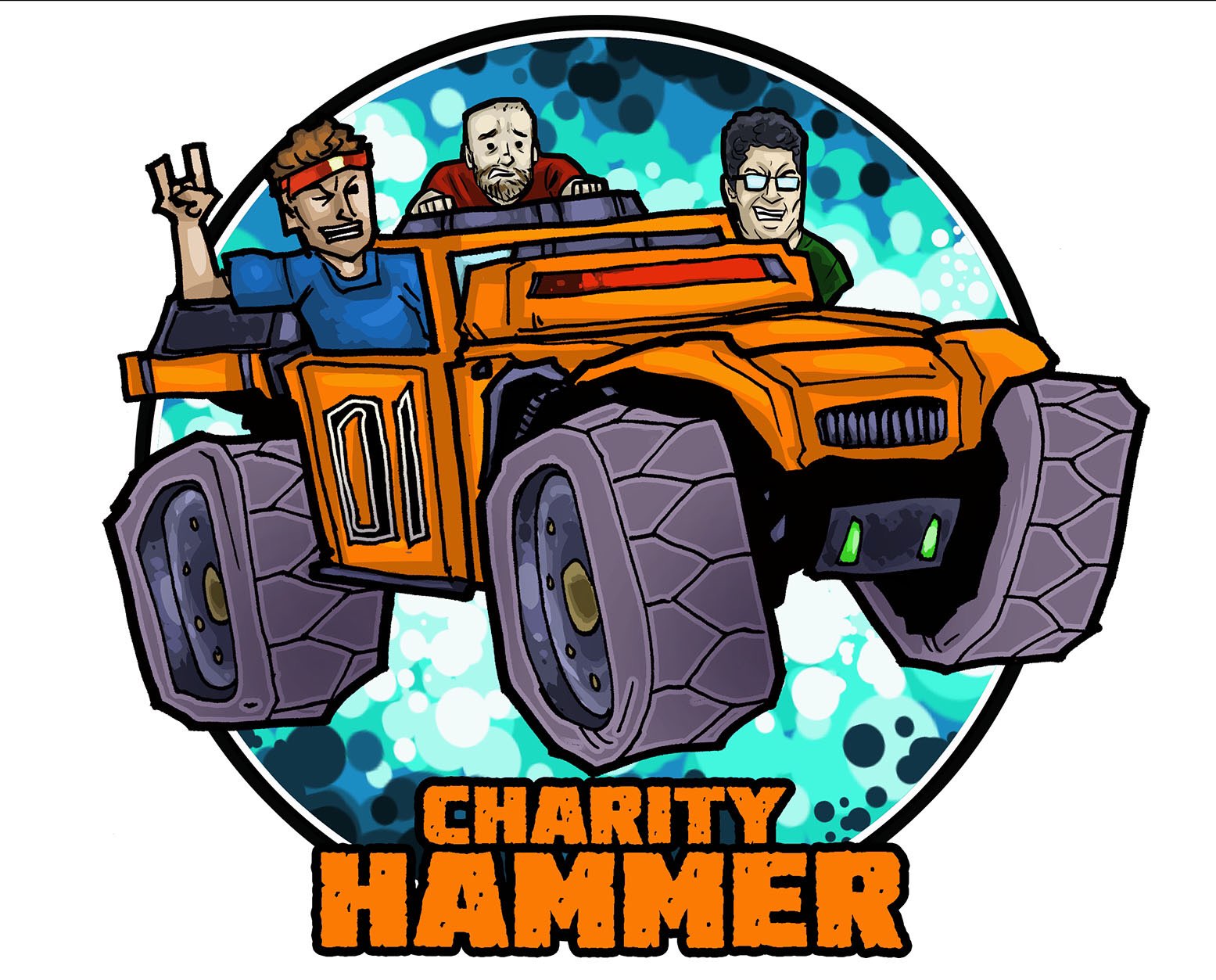 Charity Hammer 3: The Charity of the Hammerous
Are you a Warhammer fan? Did you know Charity Hammer 3: The Charity of the Hammerous is just around the corner. Join in the fun and help support Child's Play! We recently connected with Colin Sherman to get the deets.
What is Charity Hammer?
Charity Hammer is a competitive Warhammer 40k streaming event for charity, hosted by the Best in Faction podcast. It brings together forty skilled and successful 40k players to stream competitive 40k games for charity. There will be:
Three streams, each running for 73 hours straight

Some of the most successful 40k players in the last five years, representing a wide variety of factions and playstyles, and...

Raffles, special stream games, and other hilarious events.
This year's goal?
Since 2018, Charity Hammer has raised over $40,000 in just three years! We hope to raise $20,000 from just this one event!. If successful, many bearded men will sacrifice their facial hair for your entertainment.
When?
Charity Hammer will begin on Thursday, August 5th at 2:00 pm Pacific (3:00 pm EST) and close on Sunday, August 8th at 3:00 pm Pacific (6:00 pm EST)
Cost?
All Charity Hammer streams and events will be free to watch. However, we encourage you to donate! Aside from the obviously great cause, donations will earn raffle tickets for great prizes.
Donate?
https://tiltify.com/@bifpod/charity-hammer
Chance to Win?
We are giving out tons of loot, including nearly 4000 points of painted Necrons, a beautiful painted Knight, and thousands of dollars in 40k box sets. Every $30 you donate gets you a raffle ticket, prizes will be drawn during every game of the event. Also during the event there will be trivia questions that also can get you chance to win tickets.
Who are the players and other guests?
Alex MacDougall, Anthony Vanella, Brad Chester, Bridger Hahn, Chuck Arnett, Colin Sherman, Danny McDevitt, David Robson, Harrison Jewell, Jaime Paris, Jason Schuster, Jim Vesal, John Lennon, Jon Quennell, JT McDowell, Mark Perry, Michael Timpe, Nick Nanavati, Paul Winters, Peter Achey, THE FALCON, Pickles, Rich Kilton, Ruben Fernandez, Seth Oster, Thomas Byrd, Tim Pinney, Tyler Agee, Tyler Bortel, Zak Nelson…. And the top 10 finishers from the Charity Hammer Prep GT!
Streams:
All streams will be made available on YouTube following Charity Hammer. To watch live, tune in at any of the following:
Event Schedule
GT:
Seeded by ELO

32 Person Single Elimination

Best Bracket Prediction wins a Prize

16 Losers of round 1, will play in a single elim tournament of their own
Hot Sauce Eating Contest
Saturday at 6 PM Pacific - watch your favorite 40k personalities suffer through the hottest hot that can be had.
What's Whaagh Got To Do With IT?
4 Person, Ork only tournament to see who the biggest and baddest warboss is
Team Events Are The Best Show-Down
Nick and John each draft a team, prepare lists… and the audience gets to hear how the teams prepare for the pairings process and then play their games.
Outward Realms Game
Excited about Outward Realms? Watch John Lennon and Danny McDevitt play it.