Back to News
Tickets on sale now, save the date! Dec 10th our annual dinner auction is going VIRTUAL!
Well @!#?@!....
We at Child's Play regret to inform everyone that our annual dinner auction will not be happening this year. Instead, on December 10th, we will be holding a VIRTUAL holiday auction, sponsored by Wizards of the Coast!
We hope you are still just as excited to attend our revised event! Show your support of the work we do in more than 180 hospitals worldwide along with our more than 200 Domestic Violence Shelters by securing your ticket to attend our virtual auction.
While the auction isn't open to view just yet, fear not! We will have incredible items for you to bid on the week of the auction. You do have to be a ticket holder to view and bid on auction items. Make sure to check out all of the ticket options and sponsor levels on our new Handbid auction site. We have different exciting options this year! If you have more questions regarding sponsorship opportunities, please contact Kirsten Carlile, [email protected].
Our emcees Kate Welch and Kris Straub have exciting details to share.
Click here to learn more.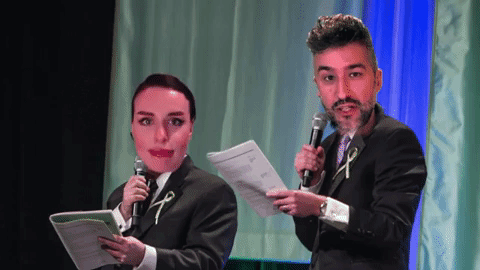 We look forward to you joining us on December 10th virtually as we come together to help kids, Play Games, Feel Better®!